How to decorate a more beautiful kitchen with less budget
I've probably ever read about rental hacks to "level up" your home style—and there have been A LOT—involves swapping out hardware in one form or another. Whether that means changing all the knobs in your kitchen, your bathroom vanity or just some DIY furniture rehab you're working on, evidently, the key to all sad rental woes lies in a roughly 1-inch piece of metal. Ha. But for real, the difference new cabinet knobs and pulls can make in a kitchen or bath is MONUMENTAL and oftentimes, it's one of the only things you have any control over when you're beholden to an uptight lease agreement.
We stuck to a $10 budget and many ended up coming in way under, plus all of these can work equally well in a kitchen, bathroom or on furniture. Let's take a look.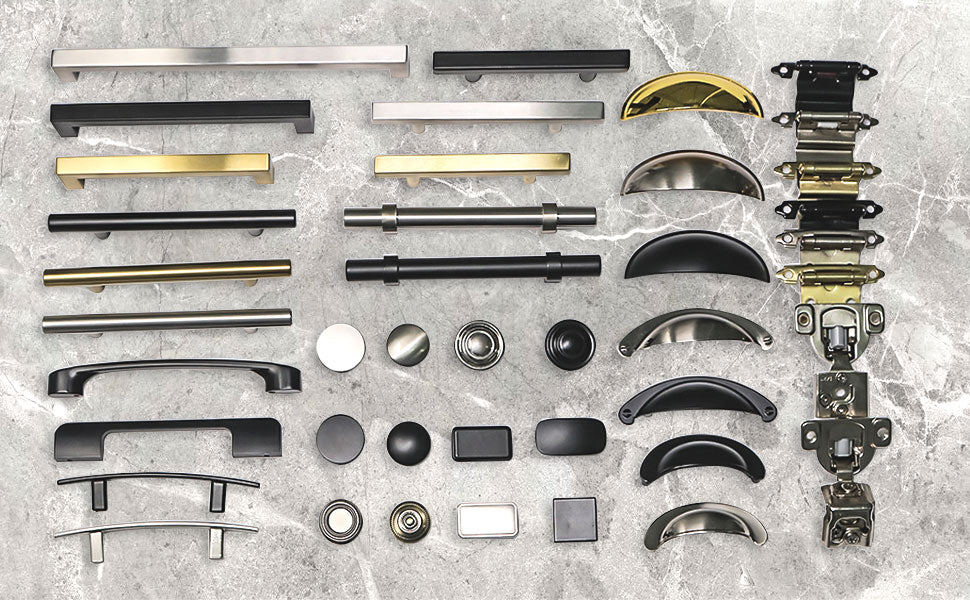 Knobs are awesome for one main reason: there's no measuring center to center or making sure whatever holes you might need to drill are level. One hole and done, people.
Handles tend to be a little pricier than knobs, but they're larger so…makes sense. Note that most of the measurements you'll see are center to center of where the screws go (not the total length of the piece of hardware. Of course, we love us some brushed/satin brass or matte black, but polished nickel is quickly becoming one of our favorite finishes for more traditional spaces.